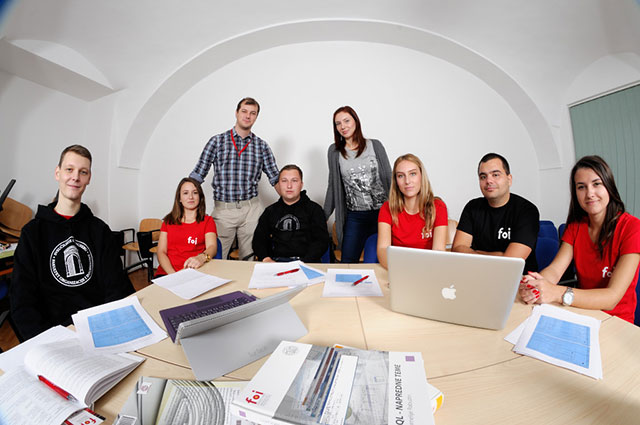 Dear students, it is our great pleasure to welcome you at the Faculty of Organization and Informatics in Varaždin - FOI!
Are you interested in computers and programming? Do you wish to learn how to design applications? Do you wish to become a successful young entrepreneur? Then, FOI is the best study place for you regardless of the study programme you choose.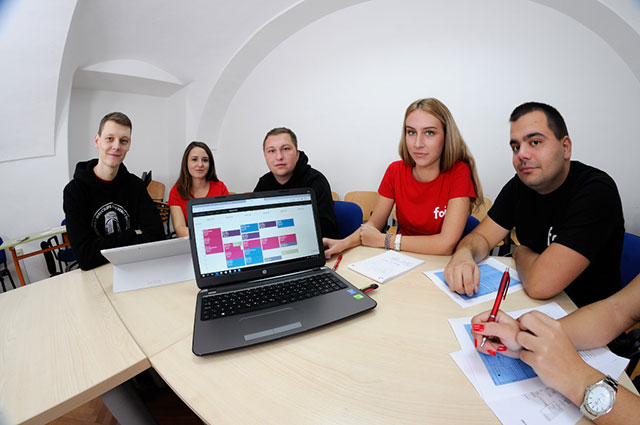 One of the major goals of the Bologna Process is to foster teacher mobility and student exchange. Along with obtaining additional training in your field of interest, spending a couple of months or a year outside Croatia is an excellent opportunity for developing your foreign language proficiency and familiarizing yourself with foreign cultures and traditions. In addition, it is an opportunity for promoting one's own country, university and faculty among students from other countries from EU and beyond.
To attract and host foreign students who wish to spend their study-abroad term in Croatia, several subjects at the Faculty of Organization and Informatics are also delivered in English.
At FOI, you can be enrolled as:
At the Faculty of Organization and Informatics there are two offices dedicated to support international cooperation and exchange as well as international projects:
International Relations Office and
Center for International Projects.
The Center for International Projects is successfully cooperating with students within international and national projects, including TEMPUS, EUREKA, FP and ERASMUS. One of its activities is involving students in professional, scientific and development projects, providing them with an opportunity to develop skills required for participating in international projects and team work. Such a practice also provides an opportunity for students to visit FOI's partner institutions around the world.