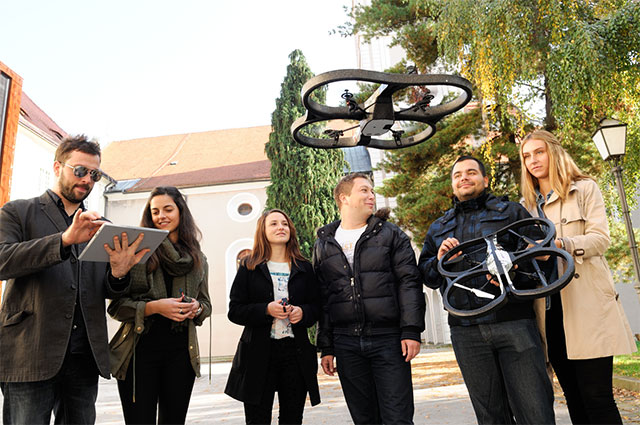 FOI has participated in a number of national and European funds such as FP6, FP7, EUREKA, ESF, CEI, TEMPUS, Erasmus, IPA and in a number of different bilateral initiatives.
The participation in such projects has enabled FOI to establish partnerships with different European universities and to gain project and research experience. The valuable experiences in international research and development projects have enabled FOI the development of strong institutional project culture, partnerships with different European and international institutions, Croatian entrepreneurships, public institutions and state administration.
The results of these projects are also evident in the number of quality research results of our researchers and their research excellence that enables the teaching being in line with the world trends, new cooperation, development of a new generation of researchers, participation in a number of conferences all around the world and development of personal research portfolios of the researchers.
The Faculty experts hold rich project and research experience within the following areas:
application of informationcommunication sciences,
management of information systems,
re-engineering of business processes,
e-government,
decision-making support systems,
e-learning,
e-schools,
strategic planning,
standardization, methodology and repositories,
electronic and mobile business,
XML frameworks of interoperability,
program engineering,
methodology of the development of information systems,
quantitate methods of decision-making,
risk analysis and project management,
strategic planning of information systems,
fostering of activities among underrepresented groups in ICT,
Internet of Things,
E-portfolios,
Entrepreneurship and crafts.
Furthermore, in late nineties of the last century, in the spirit of project cantered development, the Faculty established the Core Office for International Projects, today the Center for International Projects, with the aim to inform, foster and support the application and implementation of national and international projects of the Faculty.
The general data about the completed as well as active projects are available in our project database, and all additional data is available in Centre for International Projects of the Faculty.
23

active projects
511

partners