At the beginning of February 2018, I noticed University of Zagreb's application opportunity for Summer Internship in the United States. Internship was held at the University of Cincinnati, for their International Office. It was related to media and communication services, namely the creation of promotional materials (graphic and video), event management and design of communication concepts. It was not paid but the accommodation and food were provided, which gave me the sign that this was a unique opportunity I should not miss. It was necessary to submit a resume and motivation letter for the application, explaining why they would take us for the internship - therefore it was nothing demanding. After about a month, they told me that I was selected and that we would go together through all the documentation I needed to get.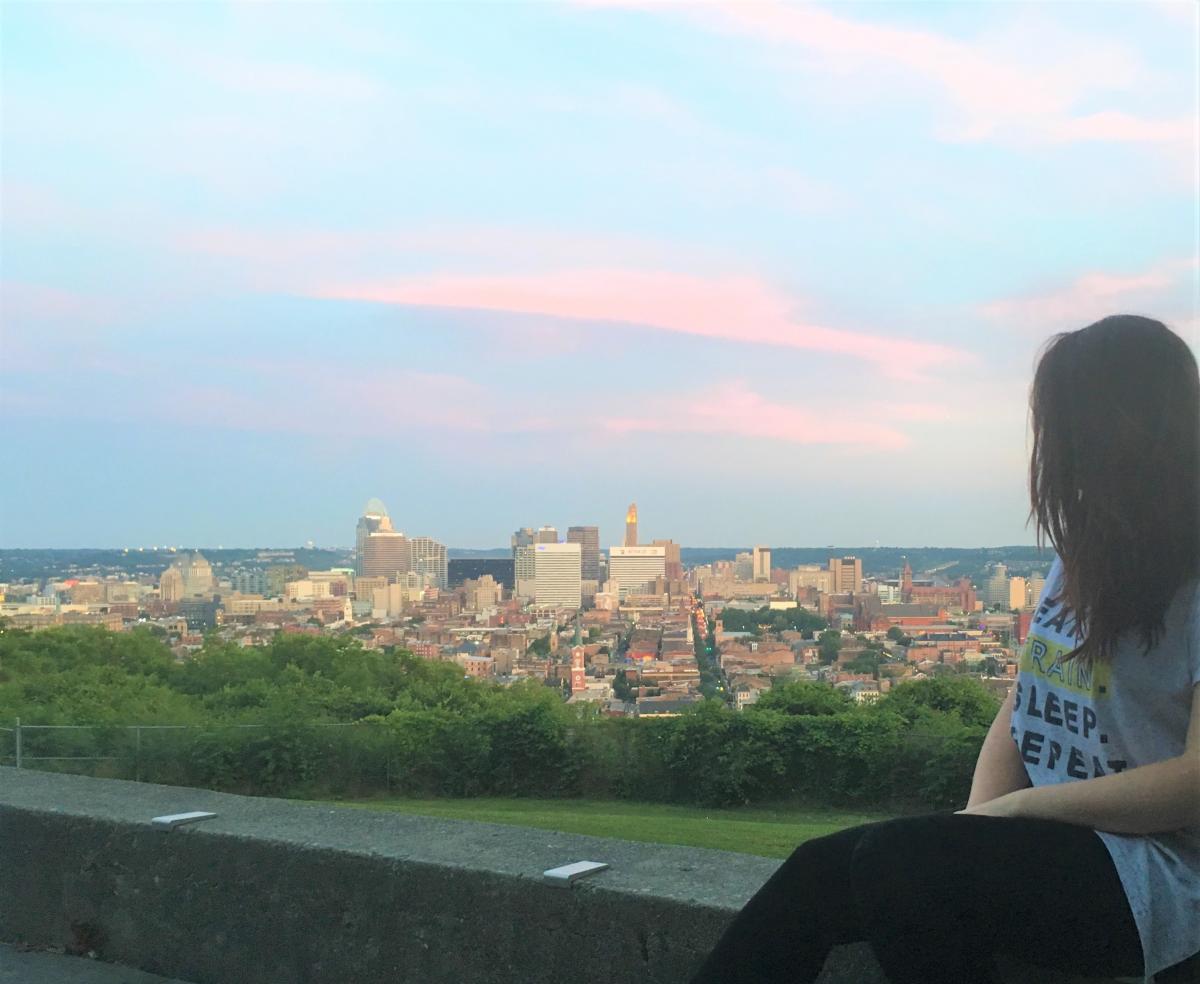 This is a part that many people are afraid of and think is extremely complicated - documentation for going to the US. Given it was a student internship, the number of documents needed is a bit larger and more complicated than, for example, taking only tourist visa. I did not have any problems with the documentation because all the certificates could be obtained in English on FOI in a couple of clicks, and everything else was pretty clear how and where to get them.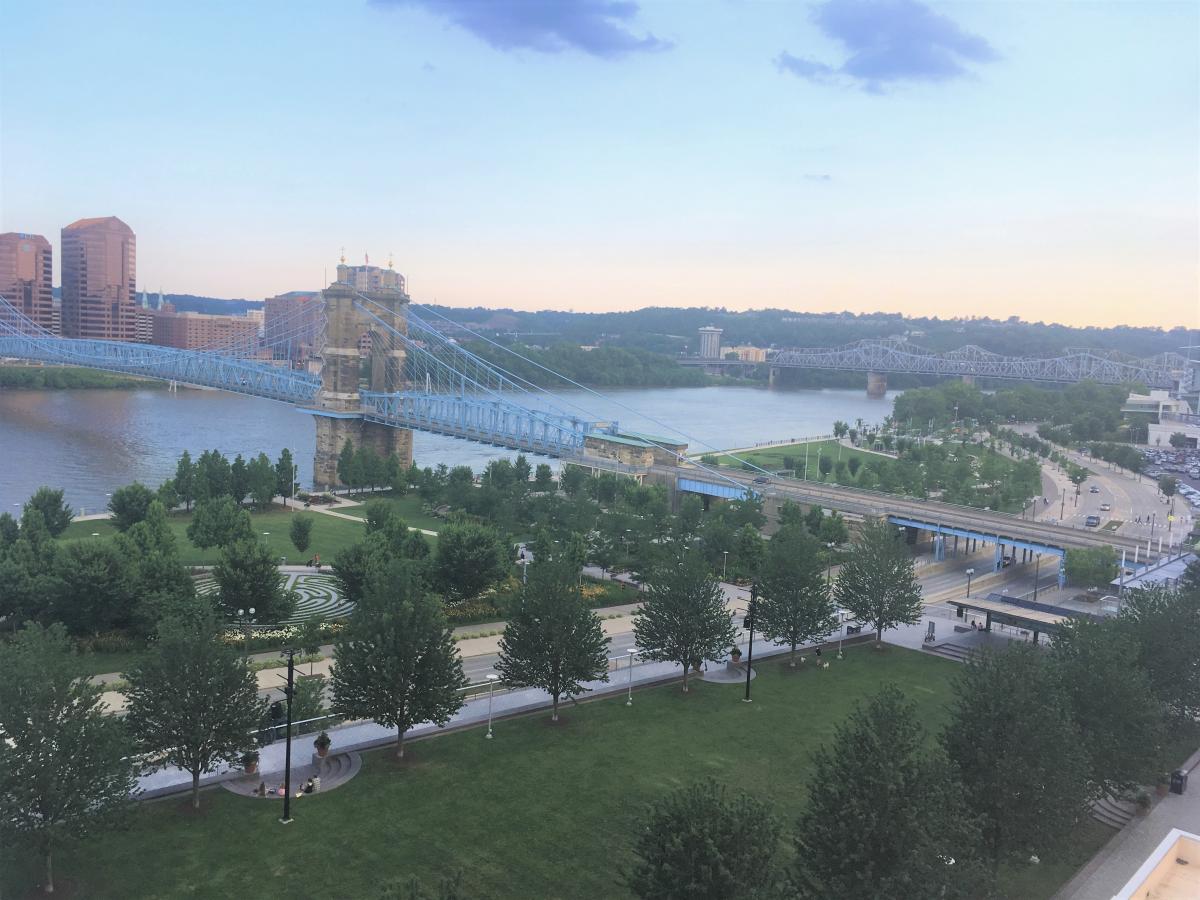 My plane ride was great as I had a direct flight from Paris to Cincinnati. Finding a ticket was also a very simple process because of the large number of mobile applications and / or agencies that allow you to see the best way for our needs. The trans-Pacific flight was extremely comfortable and the time passed quickly. The University provided a car with a driver who brought me to the campus and the dorm I was staying in. I was on the internship with six other international students so I was in the room with students from France and Tanzania while in the other room were colleagues from Egypt and Colombia.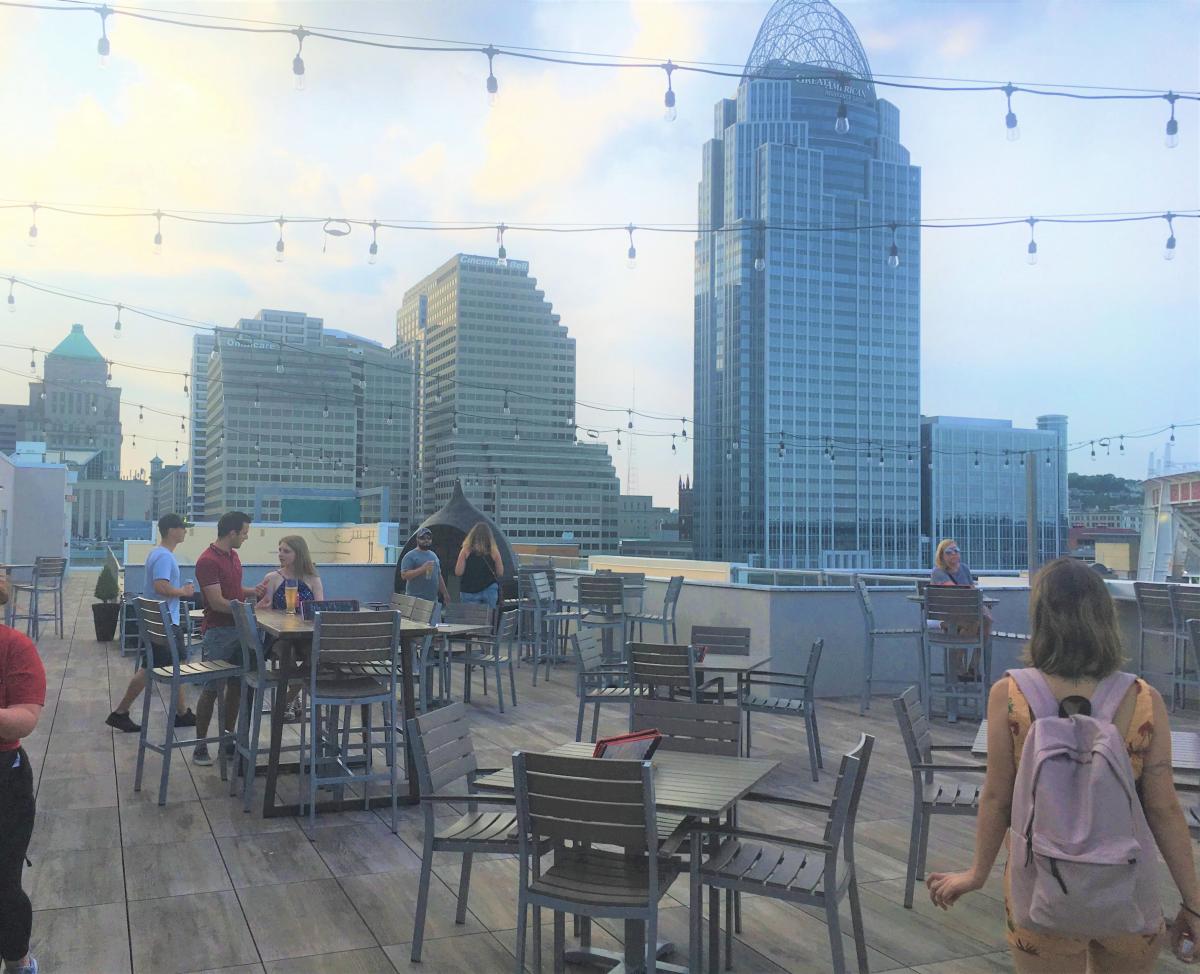 The campus at the University of Cincinnati is wonderful and different from the student environment we are used to. Large meadows and green spaces where you can hang out, sport courts and fields, a sports center with gym and swimming pool, a huge library on several floors, two cafeterias, several cafe bars, space for social gatherings, a cultural center with theatre, they even have a cinema hall. They pay great attention to the safety so patrols are always circling around the campus and there is also the possibility of free calling their drivers who gather students after night out to bring them back to campus. My room was spacious and comfortable and we had our own kitchen and bathroom.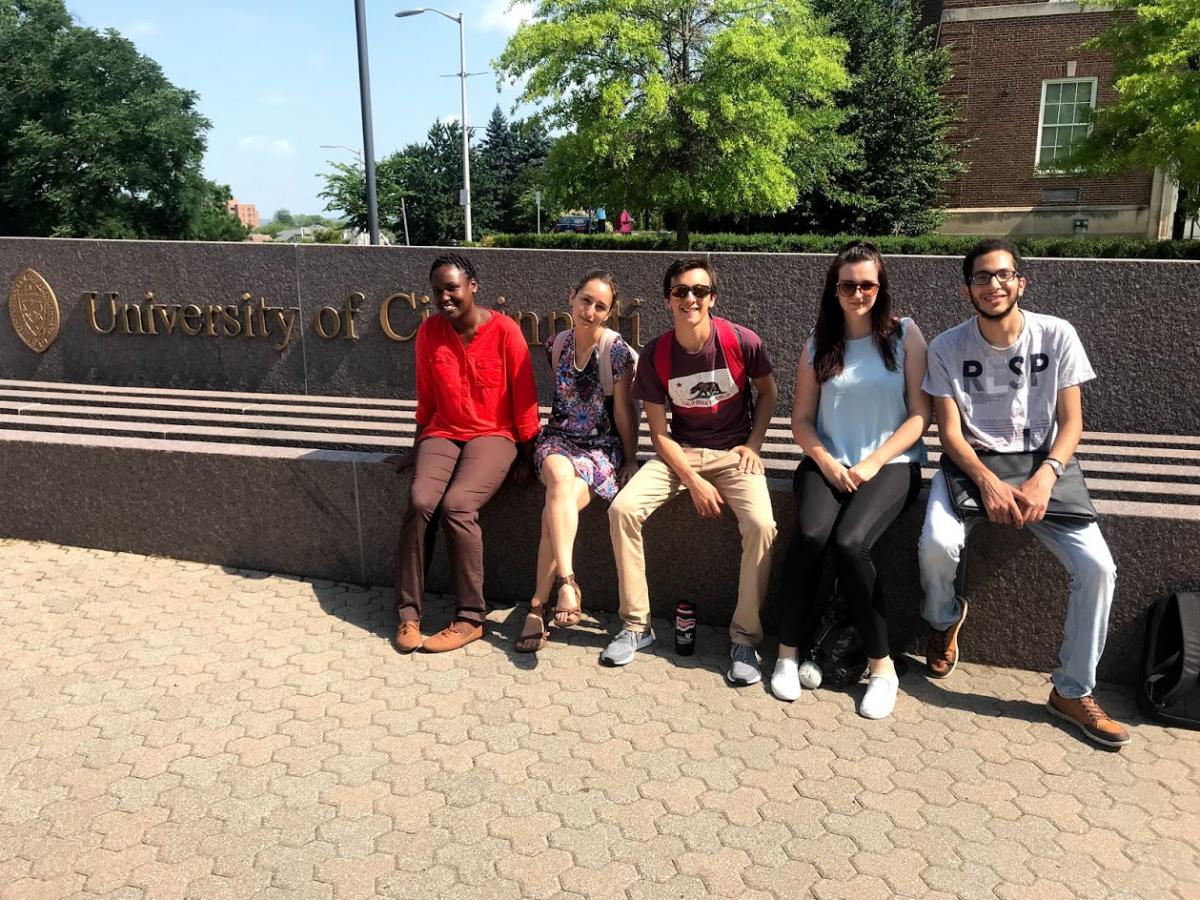 Internship was extremely interesting, useful, and entertaining. Within two months we had to organize and arrange all the events and activities that will be carried out for their International Educational Week. In addition, we had to film and edit promotional videos, create entire branding and promotion (online and offline) and design the promotional materials. This experience from the perspective of developing my professional skills has contributed a great deal to me. I've strengthened my skills in designing and creating promotional materials, learn how to organize events, track project progress and stay in the budget, and I also used knowledge learned at FOI related to management. An important aspect of this internship was certainly an international environment - working with people from different parts of the world where we learned to overcome cultural differences and work as a team. Employees at the International Office were all extremely kind, interested and ready to help with anything.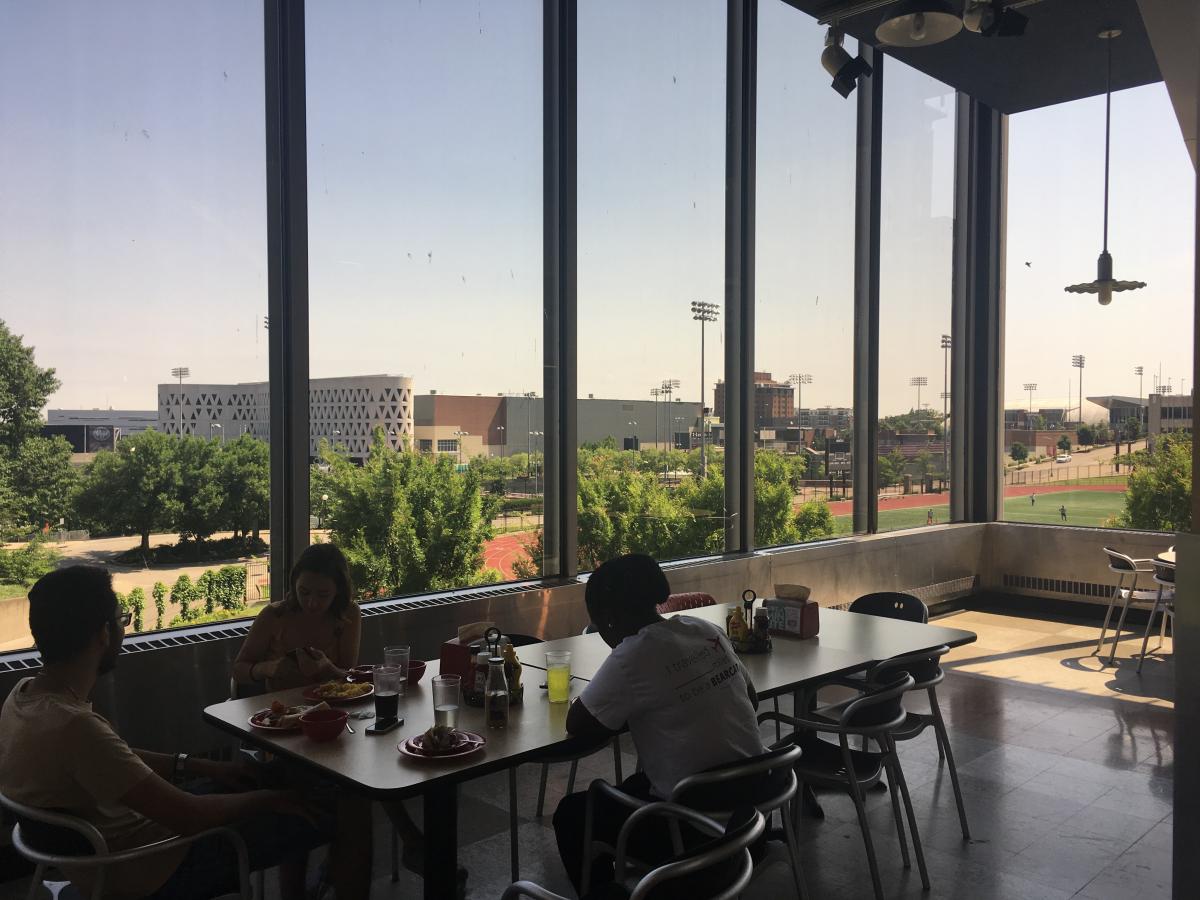 In our free time we hang out, went sightseeing, went to bars, clubs, soccer matches, parades and many different events. There were two American students with us who helped us fit into culture and the environment, so we experienced typical American student experiences - from food, home parties, travels to baseball games and the celebration of their Independence Day. People are generally extremely friendly and everyone was very interested in hearing about Croatia (which was also contributed by the World Cup :)).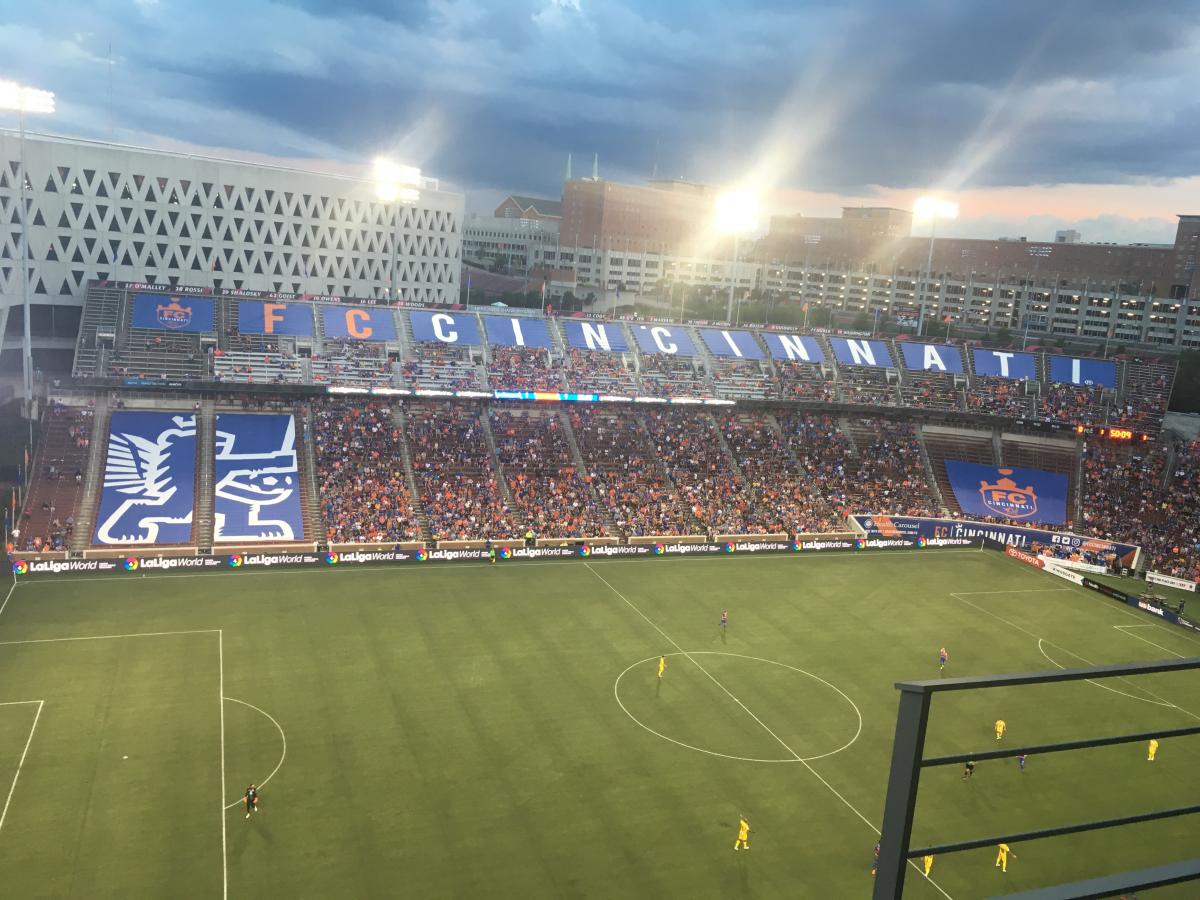 This experience for has had much positive contributions in all sections of my life. I developed professional skills and learned to work on projects with complete strangers from different parts of the world, I met a large number of interesting and diverse people and broke many prejudices, experienced American culture and felt the student life on campus - every day was special, interesting and fun. I absolutely recommend to everyone to take advantage of such opportunities (either exchange or internship in a foreign country) because this is how we grow as individuals, become more independent, it strengthens our language and communication skills in general, and all of that while we're having fun and admire the diversity we encounter.