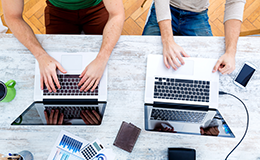 If you are an exchange student, before applying to us please be sure that you have been nominated by your home University and that you have previously received an email from the University of Zagreb with the instructions on how to apply.
All nominations need to be sent to the following email address: incoming@unizg.hr and international@foi.hr.
Deadlines for applications are:
10th May for the 1st/winter semester / academic year
10th November for the 2nd/summer semester
How to apply if you are a full time degree seeking student?
If you are a full time degree seeking student, for more information please visit "Study in Croatia" portal or/and contact international@foi.hr