Aco Momčilović, an expert in Human Resources and AI, will speak about the ethical dimensions of Artificial Intelligence. From popular debates to lesser-known but equally critical issues, Aco Momčilović will illuminate the global moral landscape within the AI realm. Marijana Šarolić Robić, a lawyer, will present the current regulatory status of Artificial Intelligence in both the EU and Croatia. Learn about the challenges and opportunities arising from the impending AI ACT, set to become a pivotal law across the EU. Don't miss this opportunity to expand your knowledge and engage with cutting-edge topics!
Aco Momčilović, MBA: AI and Different Ethical Considerations Lecture
The goal is to give a broad overview of the AI field and attached ethical issues at every level. Go through the most popular ethical issues, and those less mentioned but equally important. Consider broader moral landscape in the global environment.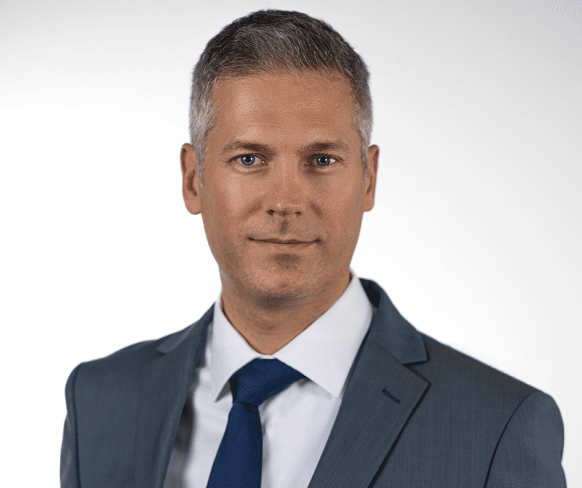 About the Speaker
Aco Momčilović is born in Zagreb in 1980. After finishing Psychology at FFZG he went on Executive MBA at Cotrugli Business School. Further education is NLP Leadership Academy, and EU Funds Project Manager, and Integral School of Organizational Development. He is a Ph.D. Researcher on the University of Dubrovnik – Digital Economy. The first position in Human Resources was in Ledo and after that, he spent 4 years working in L'Oreal Adria. Next two years he was HR Manager in Billa (part of REWE Group) and after that position, he worked as an HR consultant on different projects (from headhunting to rightsizing and organizational change) in different industries. For 3 years he was in the position of CHRO in Rimac Automobili. Additionally, he is lecturing in different business schools on different HR topics, Corporate Culture and, other business subjects. Currently, he is Visiting Professor at the Swiss School of Business and Management - Human Resources Management, Organizational Behavior and AI for Business. From the beginning of 2018, he is the owner of the FutureHR company, working as an HR and Business Expert/ Consultant for different clients. Covering projects of Company Mission and Vision, Company Branding, Organizational Design, Recruitment, Educations, Compensation and Benefits, Business Counseling and Mentoring, Management Development. In his free time, he is Chairman of the Supervisory Board of MBA Croatia, an association that is gathering all MBA alumni in Croatia, and founder and former president of business-humanitarian organization POZA. He is also part of the Meeting G2 project – which is connecting businesspeople from the Croatian diaspora. He is one of the founders of the Voice of Entrepreneurs association – the biggest association of SMEs in Croatia and a member of their Supervisory Board. He is the creator and researcher of the National AI Capital concept, and Co-Founder and Co-Director of Global AI Ethics Institute, founded in Paris in 2021.
Marijana Šarolić Robić, MBA: AI and Changing Legal Framework – Current Status (Legal and Ethical Challenges and Opportunities of Artificial Intelligence - STATUS QUO Croatia and EU)
The speaker will present the current status of artificial intelligence regulation in the EU and Croatia, as well as the challenges that arise during the adoption of the AI ACT currently being discussed in the European Parliament, which is expected to soon become directly applicable law throughout the EU. A brief overview will also be given of the situation of the so-called Tower of Babel in global regulation, and a brief mention of the ethical challenges associated with artificial intelligence and the dangers of (not) regulating artificial intelligence.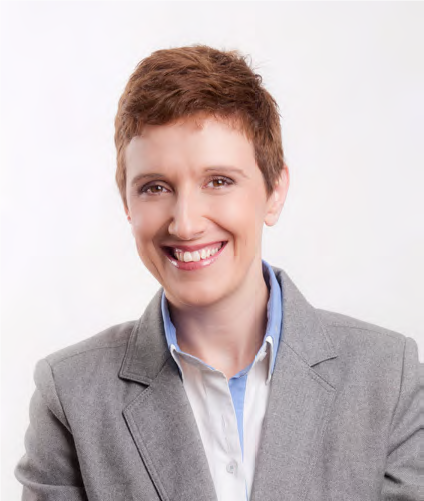 About the Speaker
Born in Split in 1978. After finishing law at the University of Zagreb, worked as a lawyer in a Notary office, Addiko bank d.d. and was a partner in the law firm Bardek, Lisac, Mušec, Skoko, Šarolić d.o.o. In 2013 Marijana incorporated her own law office and has been providing support to startup and technology companies in daily operations, investment, labour and regulatory framework since then. For the last 10 years Marijana has been a startup mentor in ZIP today ALGEBRA LAB and has actively participated as founder of CroAI (Croatian Artificial Intelligence Association) HOME | CroAI and founder and vice president of CRO STARTUP CroStartup – Croatian Startup Ecosystem. Marijana graduated from Cotrugli Business School in 2014 as a member of EMBA X generation. Since 2017 she has been an active member of the Croatian and regional Data Science and AI ecosystem, giving lectures, participating in panels and public appearances on AI regulatory framework and AI Ethics related issues, and even gave a TEDx Zagreb talk on AI. In 2016 Marijana co-founded PWMN CROATIA / PWN ZAGREB pwn.hr NGO that promotes gender balanced leadership in a professional environment, and she has been president of the organisation since then. In addition, she has been an active member of MBA Croatia, and for the moment she serves her second mandate as a Supervisory Board member.