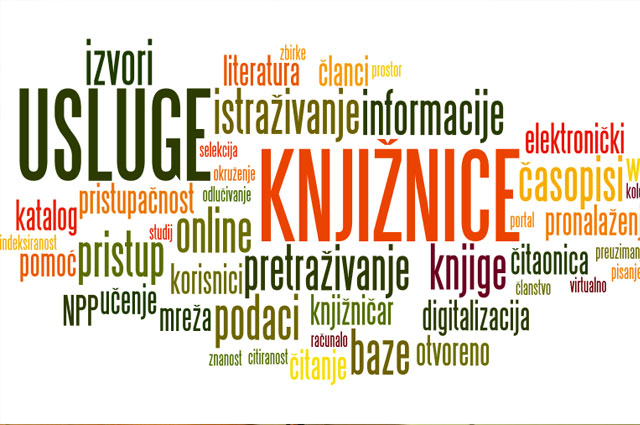 All services of FOI Library are developed based on the needs of its users. The goal of the online network services is to provide users with the access to information anytime and anywhere using mobile and computing devices
Library membership
The staff and students of the Faculty of Organization and Informatics are automatically entitled to free membership. The fee-free membership is also available to members from wider social community dealing with scientific and professional work. The membership in the library is free of charge.
Library borrowing service
The borrowed books may be kept for 30 days, with the option to renew for further 15 days unless another user has placed a request on the particular book. The external users borrow the materials in agreement with the library manager.
The borrowed books have to be returned to the library in due time. If items are not returned or renewed by their due date they will incur overdue charges.
Search the library's online catalogue
Reservation of litarature: knjiga@foi.unizg.hr
Renewing books: knjiga@foi.unizg.hr
Using the computer workshop: FOI WiFi
Using the reading room
Interlibrary loans
The user fills out the form for the interlibrary loan obtained from the librarian. The rental fee is charged according to the valid price list of the library which is the owner of the borrowed material and is paid into the Faculty accounting office before the borrowing. The borrowing period is determined by the library that borrows.
Photocopying and scanning
Education of library patrons
The library organizes workshops related to information literacy education and finding and evaluating sources of information. The workshops can be individual and group depending on the user's interest.
User account
All users have their own accounts that can be accessed using their AAI identity.
Support for students with disabilities (SSI)
This service is intended exclusively for students with disabilities. To use the SSI Support please contact the library manager via e-mail: knjiznica@foi.unizg.hr
Social networking profile Twitter
Follow us on Twitter
RSS
Follow us through the RSS channel.