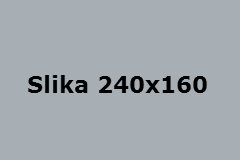 The study is aimed at training bachelors to start independent business ventures and get professionally involved in operative work in the existing small and medium enterprises, crafts and even in large companies that are recognised as important regional players in certain industrial activities.
The goal of this undergraduate study programme is to introduce students to new economic and IT insights, concepts and entrepreneurial business models that are based on knowledge and creativity. Upon the completion of the study programme, students receive the academic title Bachelor of Economics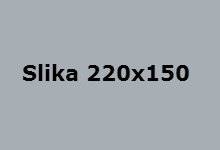 About study programme
By studying economics of entrepreneurship, students will develop new knowledge, creative skills and build teamwork.. Through education of students at the undergraduate level, the study programme "Economics of Entrepreneurship" is aimed to contribute to the development of entrepreneurship, acceleration of economic development and exploitation of enormous, yet unused potential that is based on the most valuable Croatian resource: knowledge. The study is also intended to allow successful participants to act in an international environment because it is expected that future entrepreneurs will operate in Croatia that will be fully integrated into the international labour market, both regionally and at the level of the European Union. Mastering of necessary knowledge, skills and techniques in this study programme is ensured through the curriculum, which to the fullest possible extent is adjusted to provide the participants with practical training for all jobs in their future profession.
EP u brojevima
The duration of the undergraduate study programme Economics of Entrepreneurship is 3 years, i.e. 6 semesters.. A student is required to earn a minimum number of ECTS credits 180 ECTS in accordance with the pre-defined classification.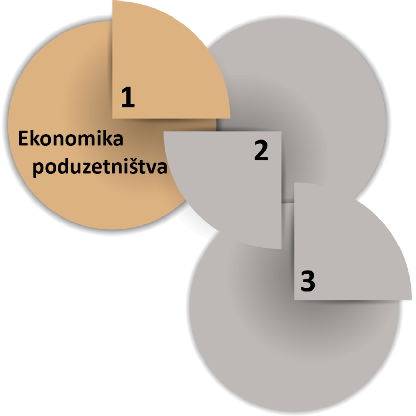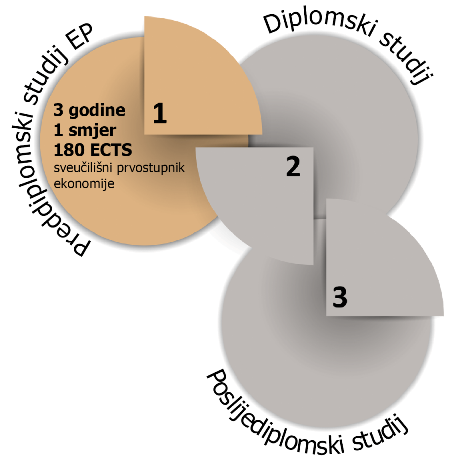 Academic title
Upon the completion of the study programme, students receive the academic title Bachelor of Economics.
Competences gained by participants upon completion of the study programme
Upon completion of this undergraduate study programme, participants gain key competences necessary for the successful development and management of their own entrepreneurial venture and for enhancing the competitive advantages of the enterprise in which they are employed. Successful students will have the basic knowledge in economic disciplines, law and information technologies, through which they will improve business processes in organizations in the public and private sector. It is especially important to emphasise that graduates will be qualified to act in an international environment; namely, they will be able to engage in domestic and international business organizations.