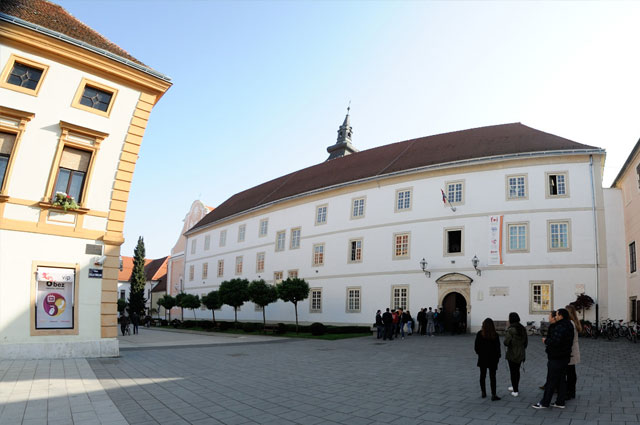 The Faculty of Organization and Informatics is proud of its half-century tradition in research and education in the field of Information and Organizational Sciences and application of Information Technology in various domains encompassing industry, public administration and education.
FOI, established a few decades ago, has proven its leadership capability and excellence in ICT education.
FOI is situated in the City centre within two buildings including 21 lecture rooms with 1659 siting places, 6 fully equipped laboratories including 96 computers. These technical conditions enable FOI to perform its teaching and research activities in line with European standards that include substantial hours of practical work for students.
Modern library, open for all students and staff, includes 10900 titles and 14600 volumes. The library includes 12 working seats for silent working and 11 seats with ICT equipment (computers, LCD projectors, videoconferencing systems). Furthermore, many students use their personal computers and wireless (WLAN) network available in the premises of the Faculty. 
FOI More Thea 50 Years of Tradition

The Higher School of Economics in Varaždin established in 1962 became the Faculty of Organization and Informatics of the University of Zagreb twelve years later offering the unique study and research programme in the field of information sciences.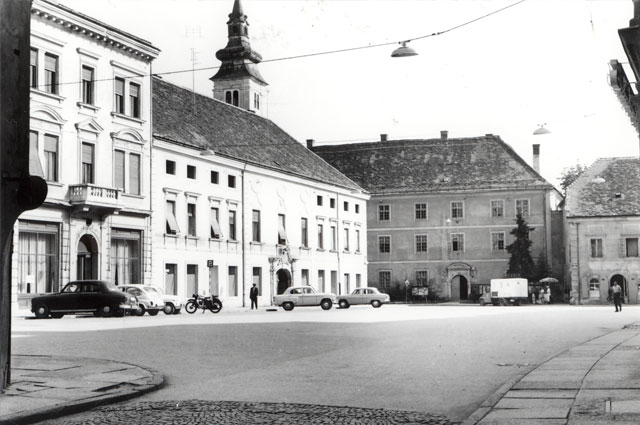 The City of Varaždin, capital of the Varaždin County, is situated on the southern bank of the river Drava.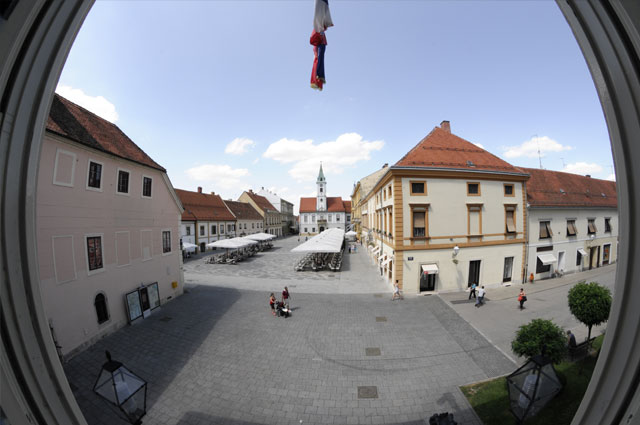 The region is delimited by natural borders, lying at the crossroads of Austrias Styria and Croatias Međimurje, Zagorje and the Upper Drava Valley. Varaždin has a population of approximately 50 000 inhabitants, and enjoys the status of the regional cultural, educational, economic and sporting centre as well as a tourism hub of NorthWestern Croatia.
It's mainly known for its baroque buildings, textile, food and IT industry. Varaždin is a proud holder of 11 national Green Flowers awards as the most orderly town of inland Croatia. In 2014 The New York Times listed the city of Varaždin among 52 places in the world that you have to visit! For more information about Varaždin you can visit Varaždin Tourist Boardweb pages and for more information about Croatia you can visit Croatian National Tourist Board web pages.
Along with the educational and professional opportunities, students can also experience different cultural activities. Numerous festivals, museums, theatre performances and cultural events that shape the towns cultural landscape complement to its residents busy working schedule.
For example, Špancirfest is a spectacular street festival bringing thousands of visitors to Varaždin each August.
Nearby Cities... ... the distances between Varaždin and some cities in Croatia and in the region: Vienna - 328 km, Budapest - 274 km, Dubrovnik - 635 km, Maribor - 73 km, Osijek - 236 km, Pula - 360 km, Rijeka - 262 km, Sarajevo - 470 km, Split - 455 km and Zagreb - 77 km.