They say Erasmus is an addiction – once you experience it, you can't wait to do it all over again. That's how I felt in the fall of 2018., in my first year of masters. I studied at the University of Graz semester before that and was already thinking about where to go next. I saw myself sitting in the coffee shops in Paris or drinking Portuguese wine and eating pastel de nata. But then I got a task – write an article about the 8th Student's Symposium. And that's how I found out about the possibility of doing a summer internship in the International Office of the University of Cincinnati.


Before me, two of our students attended this internship. A short look at the website was enough for me to know that this was the perfect opportunity for me. They were looking for international students with the interest and knowledge of design, marketing, creative writing, video production and photography. Bonus points were knowing Adobe tools, event planning, animations and web design. The internship lasted from the start of June to the end of July. It wasn't paid but all of the costs of accommodation and food were covered.
The next month went by in the constant dilemma between – "Dora, this is a fantastic opportunity and you have to apply!" and "Dora, you are crazy and there's no way you're going to the States!". In the end, I wrote my cover letter, updated my resume and applied. Even though I debated between applying and not applying for a long time, I never actually thought about what would happen if they did choose me, so I never thought about further than the application process.
Not long after that, I received a confirmation email saying university's Honors Program wants me to do an internship at their office. This was their first year participating in the internship program, and I was their first intern. Before I got my head around it, the summer semester started, I was begging my professors to let me do my midterms and present my projects in advance, doing my visa and flying to the States early June. The night before my flight I was sitting in a bar with my friends in Zagreb, not packed and in moments forgetting what's ahead of me. After a 16 hour journey, with a layover in Toronto, I found myself in Cincinnati.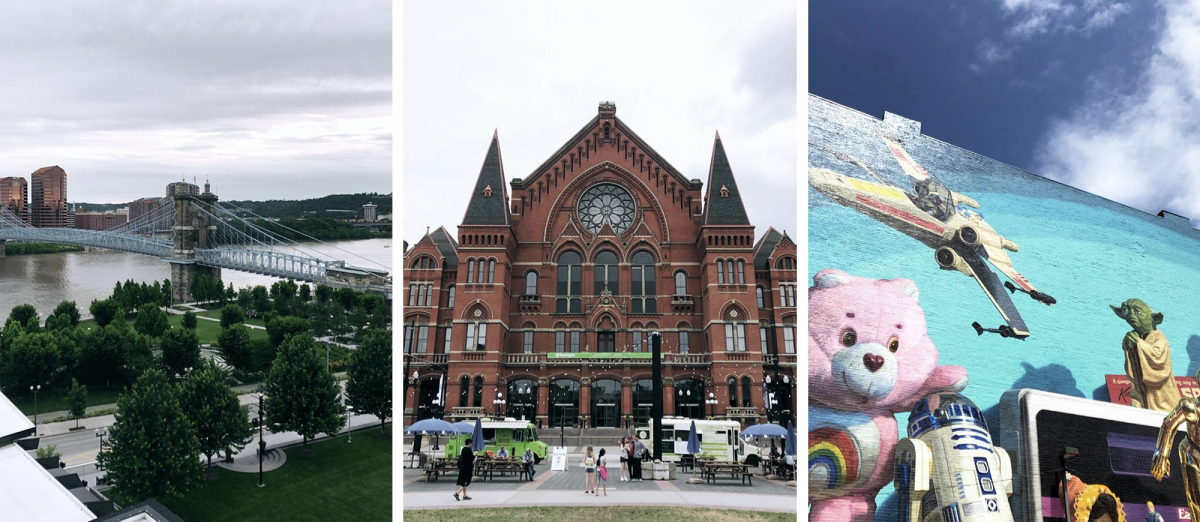 Cincinnati, or "The Queen City", is the third-largest city in the state of Ohio. It sits right at the border of Ohio and Kentucky, with the Ohio River acting as a border. The metropolitan area has more than two million inhabitants, and the city is filled with beautiful 19th-century buildings mixed with modern architecture. Its history was influenced by German settlers, which can be seen in its architecture, culture and food. The University of Cincinnati is its largest public research university and second largest in Ohio, right after Ohio State University. It's also one of the few universities with the campus situated in the city. Its campus contains athletic stadiums, all you can eat student restaurants, libraries, modern student dorms, fast food restaurants, coffee shops and a lot of greenery. Besides that, the campus is surrounded by student houses, fraternities, sororities, a forest and a lake on one side and bustling shopping and bar street on the other. A perfect place for students. What I would give to have spent more time there.

The University had organised a transportation from the airport to my student dorm. I was joined by three other international interns/roommates - Berengere from France, Nourhan from Egypt and Ana from Croatia. Besides them, there were also Kalea and Lindsey, both UC students, who were chosen for the summer internship. Because I arrived in the middle of the week, the girls have already started working and I had the entire day to explore on my own. In the morning I walked through the same campus Neil Armstrong worked at, counting Starbucks coffee shops and Bird electronic scooters on the way. I remember being mesmerized with big university buildings and a stadium that fits 40 thousand people. The cost of this level of education is going through my head, but in the end, I decided I'm jealous none the less. My second day in Cincinnati was my first workday. Even though my office was only a 5-minute walk, in the centre of the campus, my mentor Jason insisted on meeting me in front of my dorm. Honors Program is here for the best of the best. A couple of weeks into my internship I've realised how much I envy Honor students. Not because of the special treatment and opportunities they get, nor the success, but because they are looked after by these amazing people I've come to know in the two months of working in the office. I like to think that all ten of them, plus two lovely students that worked part-time, became my adoptive American family. I was Jason's first mentee and we both shared the love for photography and nerdy things. He carefully listened to what I had to say, my wished and thoughts, wanted to know what I expected and knew how important it was to give me my creative freedom. The most important thing for him was that I found this useful and fun, and I'm extremely grateful for that.  Every person in that office wanted to get to know me, hear about Croatia and my time in the States, and help me have an amazing experience. 

I worked on various things - technical guides for the equipment, interviewed students and filmed videos, took pictures of the campus and designed graphics for social media, learned how to do animations and improved my video editing skills. Girls in the International Office did similar - interviewed students, made videos promoting student exchange and designed brochures. Friday was usually our "out of the office" day, where we hang out around the city, taking pictures and filming videos for future use in promoting this program. Their mentor Natalie was our contact person since their beginning. She's only a few years older than me, already with a beautiful family and a lot of patience for the six of us. She spent a lot of time with us, showing us around the city and even hosting me in her home after the internship ended (thank you Natalie!). We worked 9 to 5 every day, had breakfast in the morning, met up to have lunch, had dinner after finishing up for the day and spent the rest of the night exploring, enjoying and experiencing this beautiful city.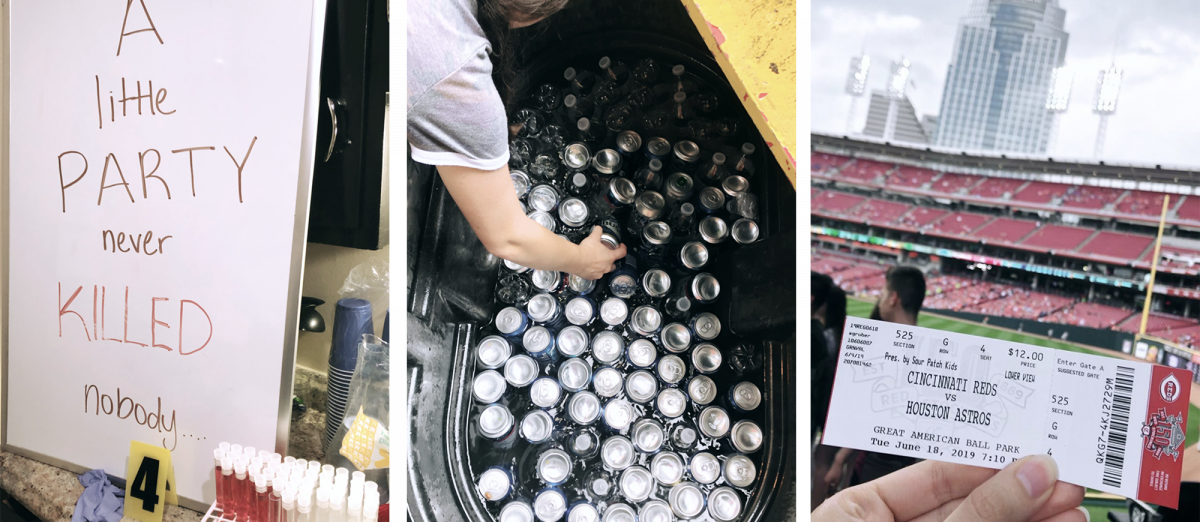 Before we knew it, the time had passed. I swear it was only a few days into our internship and we were already having fun at the pride festival, walking on the shores of Lake Michigan in Chicago, looking at the fireworks and celebrating 4th of July at a frat party. I couldn't be more thankful for Kalea and Lindsey. Lindsey was born and raised in Cincy, so we met a lot of wonderful people through her. With them, we celebrated birthdays at theme parties, went bar hopping in a hipster OTR neighborhood and tried out American craft beers. Kalea is a Columbus girl and Lindsey has family there, so we also got a chance to experience Ohio's capital. We cheered for Reds at a baseball game, watched Ibrahimović play soccer at our campus stadium, tried out food from different cultures and shopped our hearts out. I prolonged my stay in the States for two weeks, even before I bought the plane tickets. I used the time to hang out with some new, and some old friends. My friend Sara happened to be in Philly at the same time as I was doing my internship, so we arranged an NYC meeting. Top of my bucket list - CHECK!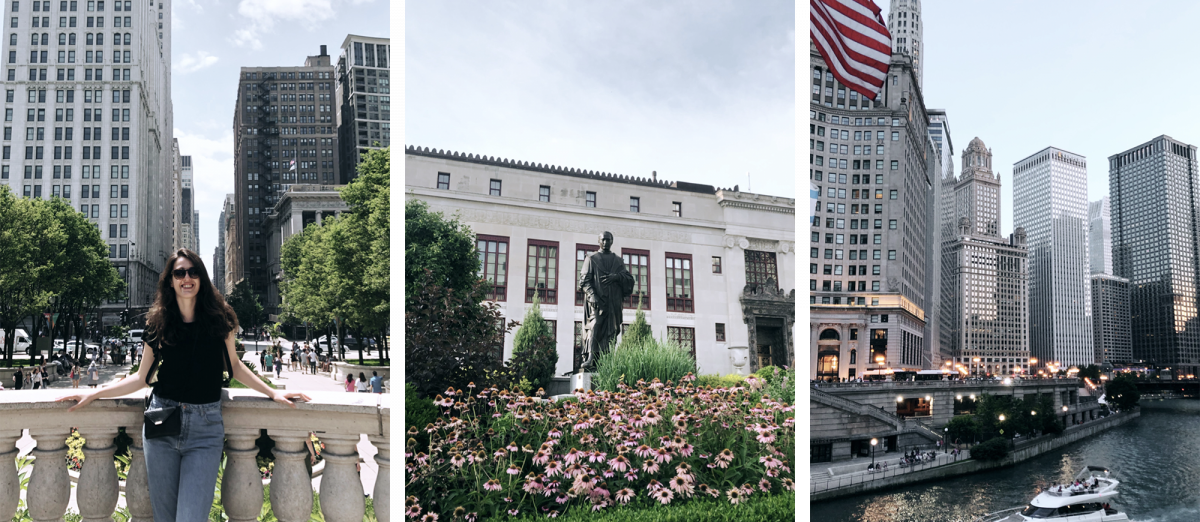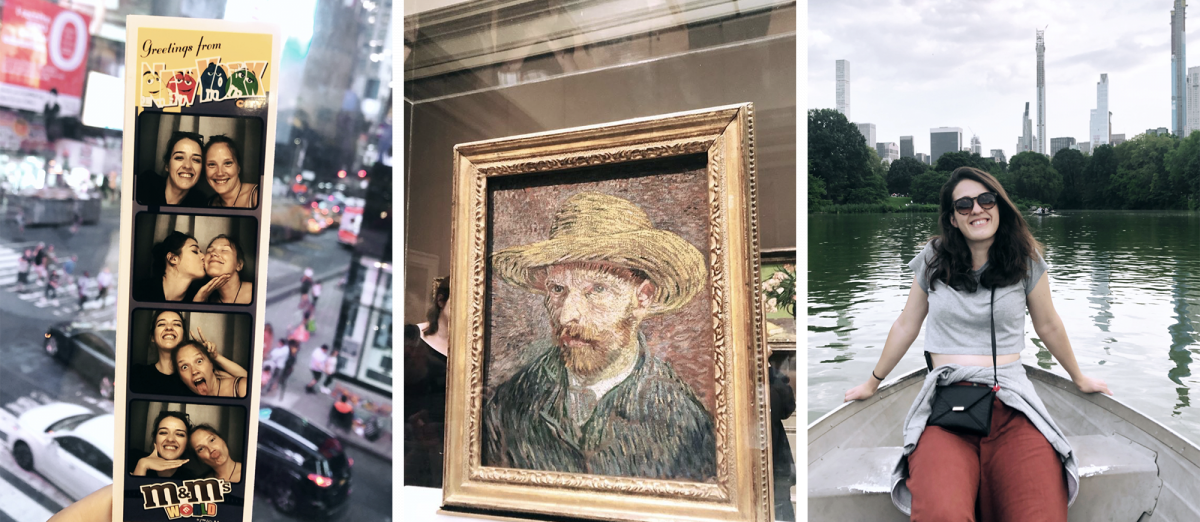 And now for the real talk. It's not easy. It's not cheap and it is possible that you're not going to be able to pass all of your subjects before going away. In my case, I finished two of my subjects completely, passed two as soon as I got back and had two left for the exam period. The biggest expenses are travel expenses (which my faculty helped me cover), a J-1 visa (160$), SEVIS fee (was 180$, now it's 220$), insurance and language certification (60$). Personally, I think the price I paid was ridiculously cheap for more than two months I stayed there. But even though it is cheap considering, you do have to know it's a financial burden that you have to prepare for. There are other programs if you want to work a seasonal job and earn money, but the experience is different (not worse or better, just different). There is a lot of paperwork you have to think about, but it's all pretty clear and the most important thing is to start on time and be organized.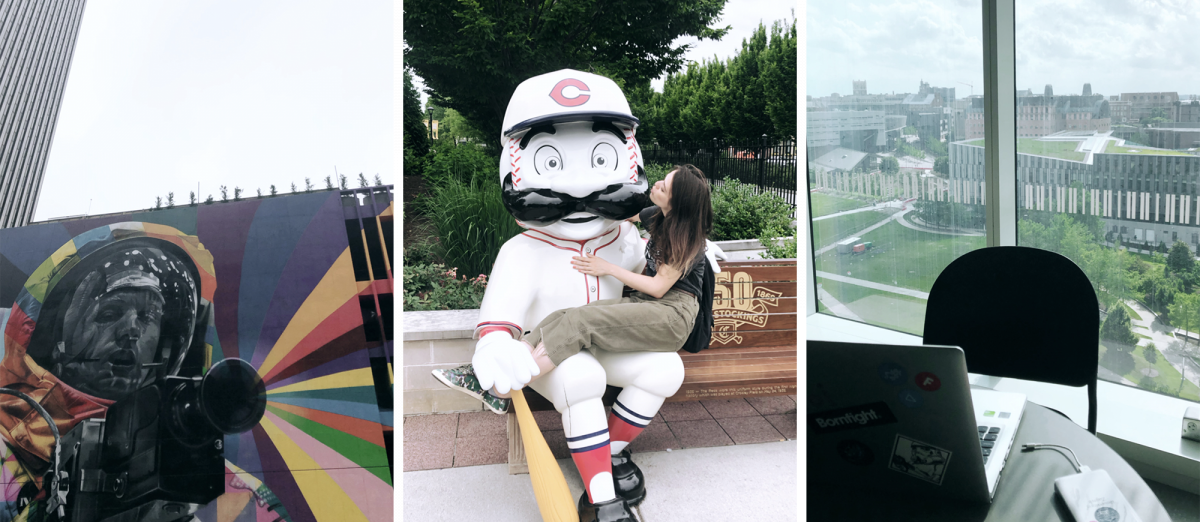 Cincinnati is expensive, although not as much as bigger cities. Thankfully, your food and accommodation are covered. We were placed on the 11th floor of the best dorm on campus. Each apartment has rooms, a big bathroom, a spacious hallway and a massive kitchen, living and dining area. The outer walls were completely made out of glass, which gave us some amazing views of the campus. When checking into the dorm you are given a Bearcard. It's used for entering the dorm and for meal plans. Mean plans essentially give you an x amount of entry into all you can eat student restaurants on campus. In our case, for the duration of our internship, three times a day. There were two restaurants working during the summer. The first one we had access to for all three meals. Cereals, coffee, tea, ice cream, fruits and vegetables, meat, waffles - all you can think of. It's hard to imagine but the one we went to during lunch was even better. Sushi and Wok on demand, food from Israel, Philippines, India, sweets, pizzas and so much more. Right at the beginning, we bought food containers to take with us and fill for later, so there wasn't really a need for buying food. As far as drinking and eating out goes - happy hour is the best thing ever! Regular prices for beers are from 5$, mixed drinks and cocktails from 7-10$ and at least 10-15$ for burgers and similar food. Good to keep on mind is that a lot of Americans rely on tips, so make sure to count in that extra 15-10% and sales tax.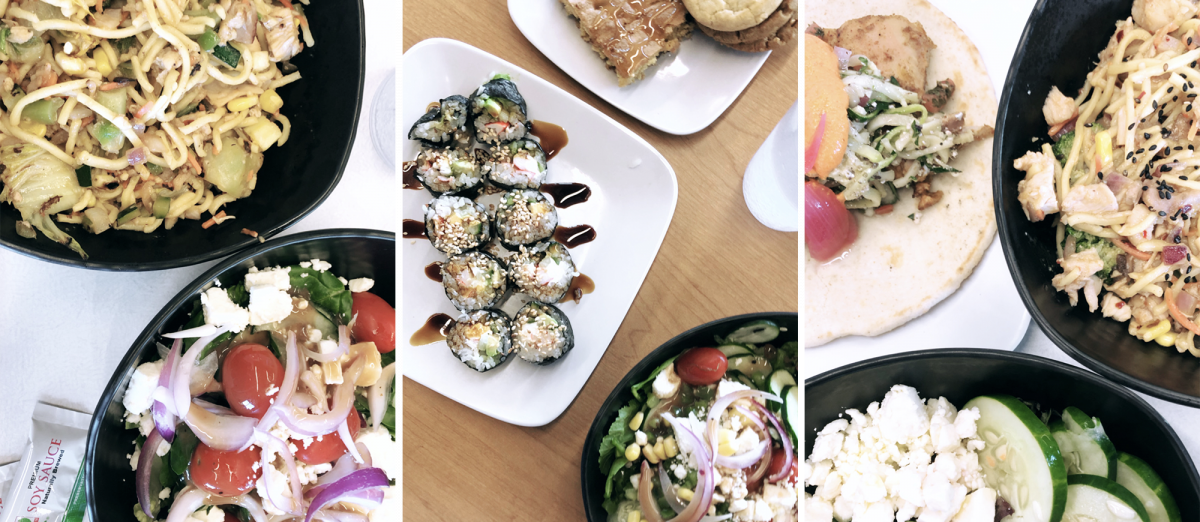 Without a doubt, this was one of the best experiences in my life. I experienced things that I only ever watched in the movies, travelled to places I once thought "maybe someday", gained wonderful friends and a new perspective on this actually pretty unknown country. I apologize for cheesiness, but I came back a changed person. Cincinnati will always be in my heart; I miss it dearly and I can't wait to come back to it someday. This was my chance to experience American student life while doing something that I love and I'm so glad I took it. It was worth all the risk and all the kilos I've gained.
I'll always be a student exchange advocate and I hope this story will help someone experience the time of their life. I know how scary it can be, but you can always ask for help if it comes to it.  These internship and Erasmus opportunities will not be here forever. My advice is to gather up some courage and take a risk - don't postpone something you want. Your studies will wait.

I am so grateful to everybody who worked hard to make this cooperation happen. People at UC's International Office for hosting this summer internship, especially Natalie Ochmann who took care of us throughout the entire process. My coworkers at UC's Honors Program for accepting me as their own, especially my mentor Jason Autry. The entire University of Cincinnati and their students for a warm welcome. Lastly, the entire Faculty of Organization and Informatics and CPSRK (Student Support and Career Development Center) for giving me the opportunity, International Relations Office for encouraging me to go and being there for me every step of the way, and Associate Professor Violeta Vidaček-Hainš for maintaining this cooperation after so many years.
Dora Ćurković